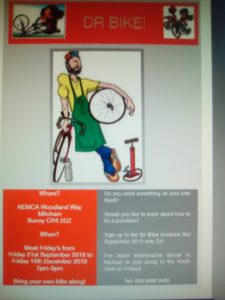 Most Fridays from 21st September until 14th December.
Do you need something on your bike fixed?
Would you like to learn how to repair a puncture?
Sign up and join in on these sessions, only £5.
For more information please speak to Michael or pop along to the Youth Club on Fridays.
Bring your bike along and learn how to repair it 020 8685 9452 for more info.